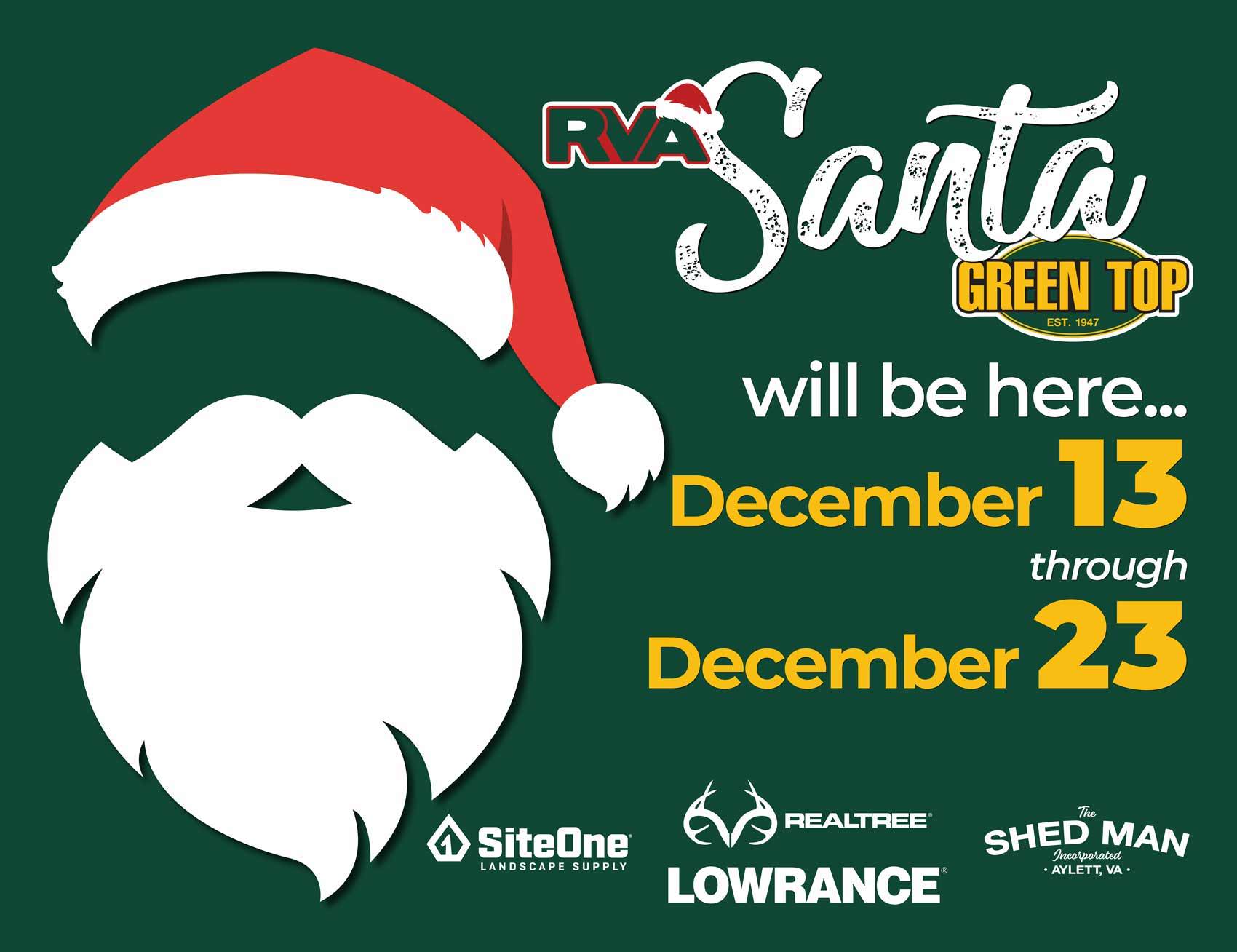 Christmas Magic Happens at Green Top.
Get your same-day Santa Land pass at Green Top on the day of your visit. (Limit of 5 people per pass.)
See more details and guidelines below.
Visit Santa on One of the Following Dates & Times:
Space will be limited. Arrive early on the day you want to visit Santa to reserve your family's time slot.
(5 family members per pass. If you have more than 5 in your party, you will need multiple passes.)